The Process Void set their own bar high on this five track EP. How do you carve your own niche in electronica without sounding like someone else? Go for a pop sound and listeners hear The Cure or OMD. Add rock and listeners think Gary Numan or Devo. Aim somewhere in between and comparisons with Yahoo and Depeche Mode are inevitable. Add a dash of goth/punk and listeners think Miserylab.
Fortunately Alex J Wise's experience and talent give The Process Void a distinctive sound, even if the elements of hard-edged guitars, melodic synth and basslines plus male vocal sound familiar.
"Eliminate" starts with a simple beat, the synth and guitars come in with the voice centre stage. Its focus is on fallen idols, "You thought they were king of the universe/ But there comes the day you see the mask fall off".
"Konstellation" feels the most gothic. It's theme is disillusion, "Constellation, black sky in view/ The stars in your eyes/ Where did they go?" Synth and guitars combine to give the chorus a densely-layered feel, which eases a little during the verses.
"Disgrace" feels like the lament of someone stuck, hamster-on-a-wheel-like, in a rut they can't see a way out of. The guitars become relentless, the voice more insistent and the synth adds a note of desperation.
"Dying Machine" appropriate starts on a mechanical heartbeat, synth stripped back to give prominence to the vocal. The verses are carefully enunciated, like the last gasp of someone/something fading away. "A new reality is here for you/ Stuck in a time without progression" comes with with an imperative to "Act now or drown". Choruses are less sparse and vary the tempo, starting with urgency and slowing as the song progresses. I felt this was the best track on the EP.
The title track is voiced by a man who is "Waiting for the paycheck/ For the money already spent" wants to leave. The mix gives prominence to the guitar and cymbals punctuate the lyrics giving the song a wistful note despite the repetitive, regular beat echoing the sense of someone stuck in a life they don't want.
"Dreams of Departure" is a soundtrack to a dystopian landscape urging listeners to find their inner rebel and challenge existing norms one considered step at a time. That "considered" is important: The Process Void want listeners to think and don't particularly care if a thinking listener disagrees with them. The Process Void like calculated risks such as taking what looks as if it should be familiar and shifting the listener's angle so they see it in a new light: punk with melody, electronica with intelligence and purpose.
More on The Process Void here.
---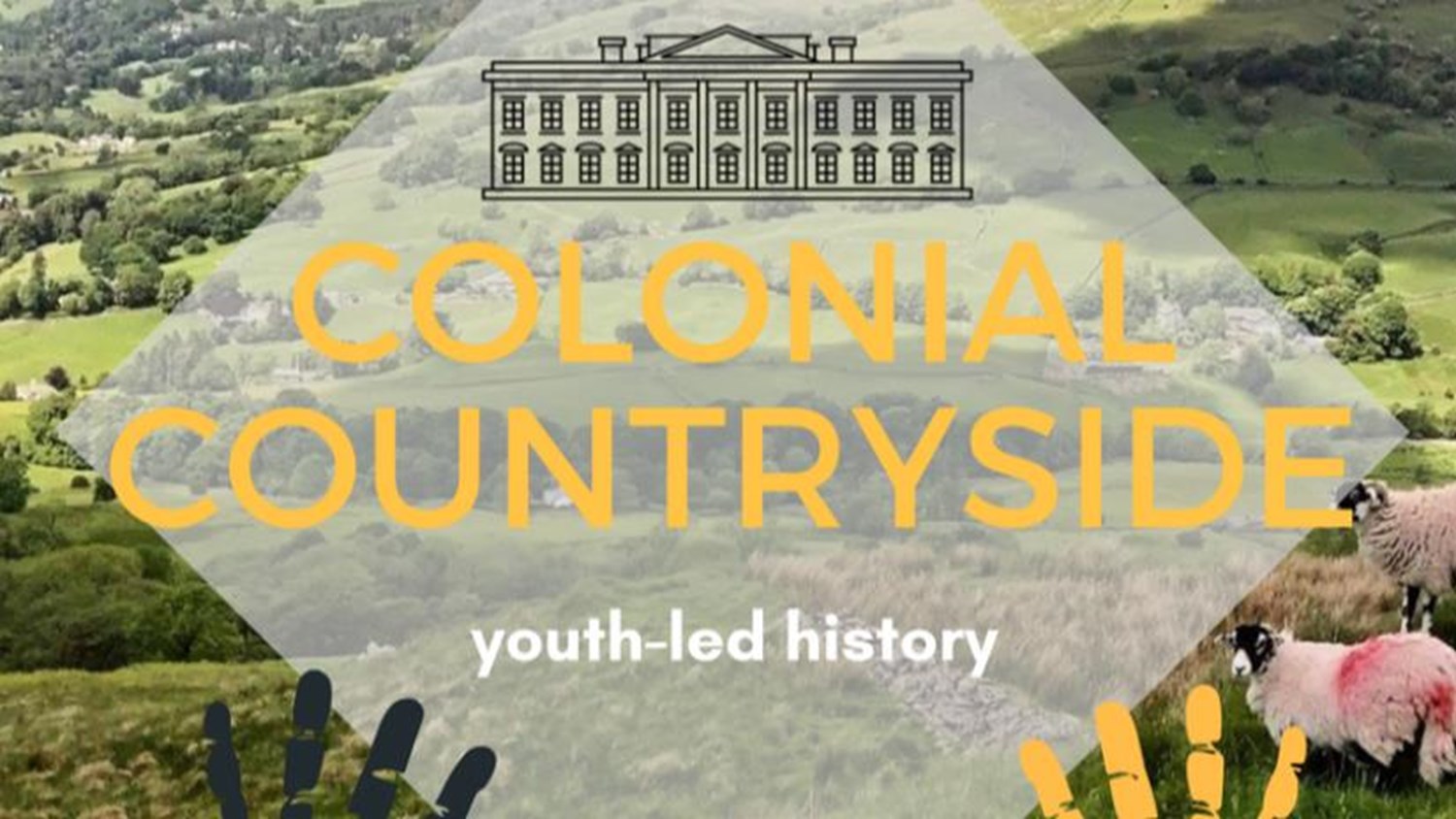 Leicester University's Centre for New Writing is undertaking a three year collaborative project, Colonial Countryside, which will mobilise child historians to develop new audiences for cutting-edge research about British country houses' Caribbean and East India connections. Peepal Tree Press will publish and resource new writing. To kick-start this project, a pilot event will be held with Colmore Junior School in Birmingham and Kenwood and Harewood Houses. A crowdfunder has been opened to pay for 20 children to visit country houses and related archives along with a historian and a writer to support the children in creating a podcast about their experiences.
The JustGiving page for the project is available here: https://www.justgiving.com/campaigns/charity/uniofleicester/colonial-countryside
---