Creative work needs solitude. It needs concentration, without interruptions. It needs the whole sky to fly in, and no eye watching until it comes to that certainty which it aspires to, but does not necessarily have at once. Privacy, then. A place apart — to pace, to chew pencils, to scribble and erase and scribble again.

Mary Oliver
Virginia Woolf famously wanted her own room, Mary Oliver prefers solitude and J K Rowling wrote in cafes while her very young daughter napped (although I'm guessing now she has a home office.) Some writers take over the kitchen table after other residents have gone to work or school. Others have an office, some at home, some in a separate building so they have to leave home to go to work. Some write directly onto a computer. Others insist on writing out first drafts by hand.
How much does environment impact on writing?
The last six pieces I wrote – reviews and five poems – were all written in different places under different circumstances:
I wrote my reviews in the lounge of a rented apartment, computer on my lap, TV in the background because the person I was with wanted to watch it.
One poem was drafted by hand in a notebook while I sat in a parked car, background noise supplied by the breeze and birdsong. The person I was with was playing a game on their phone.
Another poem was written by hand in a notebook whilst I was sitting on a public bench overlooking the sea, background noise a combination of lapping waves and seagulls.
Another poem was written by hand in a notebook in a noisy café.
Another poem was written straight onto a laptop at home. This was probably the only uninterrupted draft.
Another poem drafted in the notepad app on my phone during lunch break in a noisy office where the radio leaks from the neighbouring warehouse.
The reviews have been accepted. One of the poems has been accepted, the others are still being worked on and aren't ready for submission yet. The accepted poem was the one written in a noisy office.
If I needed privacy, a place of my own or insisted I could only write drafts on my laptop or in a specific notebook, I wouldn't get much writing done. Habit has made the ideal writing environment redundant.
I tend to do a lot of drafting in my head before committing words to paper or screen. I have a reasonable memory and experience has taught me that if an idea is good enough, it won't get forgotten. It will haunt you until you write it. However, it may start in the form of a rough pottery urn but then may shatter and the shards regroup into an elegant china coffee pot and then it may decide that a coffee pot isn't much use without cups and a milk jug so will reach out and link to those shapes too, bringing them together on a graceful tray. At this point, I'll pour the coffee and start writing, wherever and whenever I happen to be. I'm not fussed about drafting by hand or on screen.
Ideally, I'd be able to sit at my desk at home with a familiar keyboard and screen. Reviewing has disciplined me into reading from a screen just as I would read from a printed page so I don't fall into the lazy habit of skim reading from a screen, although I will skim read a boring article in an online journal just as I would speed reading a boring article in a print newspaper. Ideally, I'd have something close to silence (inevitably nature will intrude, the fridge will hum, the computer itself is not always silence). I can filter out predictable noise such as a radio or background chatter, but it's hard work and makes the writing process more tiring. I have never been able to filter out someone else humming, whistling or tapping in the background whilst I write a poem, particularly if the humming/whistling/tapping is arrhythmic or I don't recognise the song and can't make the distraction predictable.
Habit has taught me to seize the moment and write with the environment and tools available. If I wait until I can get home and sit at my desk with minimal distraction, it would only give me a narrow window of opportunity to write and, of the last six pieces, only one was written at home. I would lose a lot of poems if I waited for the ideal environment or indulged in the luxury of only using a certain type or notebook or pen or downloading apps or switching off the internet hub to make me focus on word processing instead of social media.
For most of us, the best writing environment is the one we create with the place we happen to be in and the tools at hand. Worrying about the ideal environment or creating the right set of circumstances is just like waiting for the muse to strike: procrastination.
---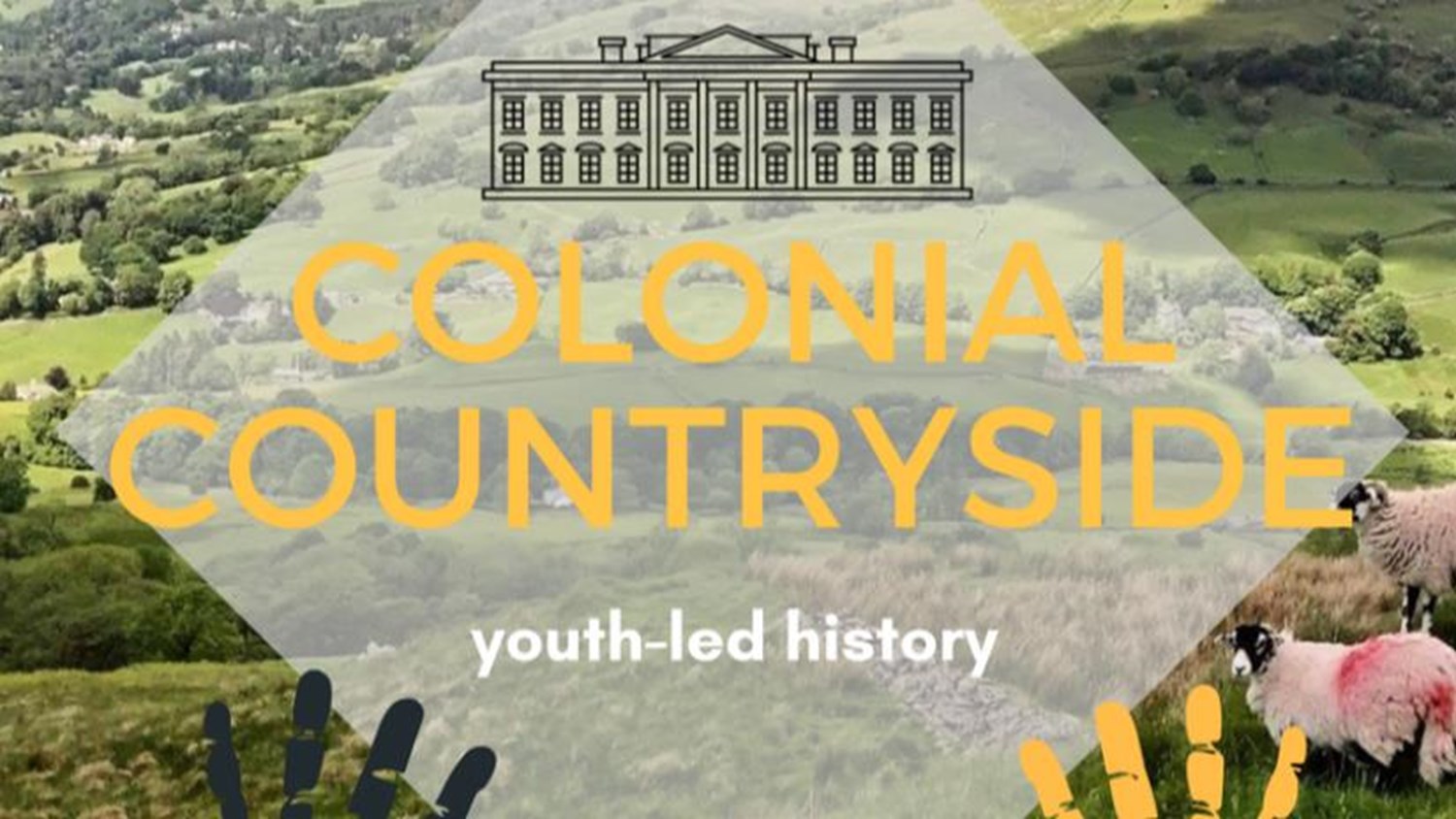 Leicester University's Centre for New Writing is undertaking a three year collaborative project, Colonial Countryside, which will mobilise child historians to develop new audiences for cutting-edge research about British country houses' Caribbean and East India connections. Peepal Tree Press will publish and resource new writing. To kick-start this project, a pilot event will be held with Colmore Junior School in Birmingham and Kenwood and Harewood Houses. A crowdfunder has been opened to pay for 20 children to visit country houses and related archives along with a historian and a writer to support the children in creating a podcast about their experiences.
The JustGiving page for the project is available here: https://www.justgiving.com/campaigns/charity/uniofleicester/colonial-countryside
---